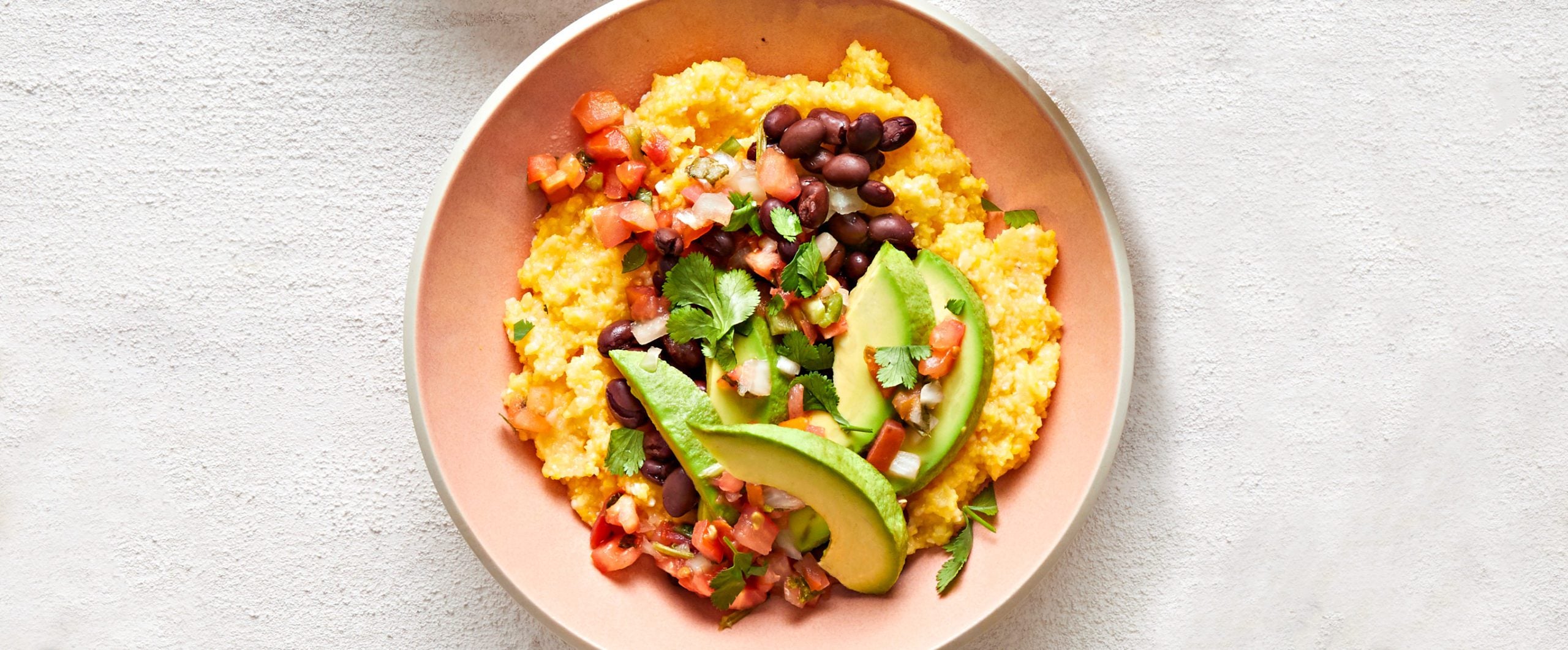 Cook instant polenta according to package directions.

Meanwhile, combine kidney beans, chili powder and ¼ cup water in a medium saucepan. Heat over medium-low heat 2 minutes, or until warmed through.

Divide the polenta among 4 bowls. Top each serving with ⅓ cup kidney beans, ¼ cup salsa, ¼ avocado, and a sprinkling of cilantro leaves.
1 cup instant polenta or grits

1 15-oz. can kidney beans, rinsed and drained

1 teaspoon chili powder

1 cup prepared salsa

1 large avocado, peeled, pitted, sliced

Cilantro leaves, for garnish