Five Ingredient Veggie Burger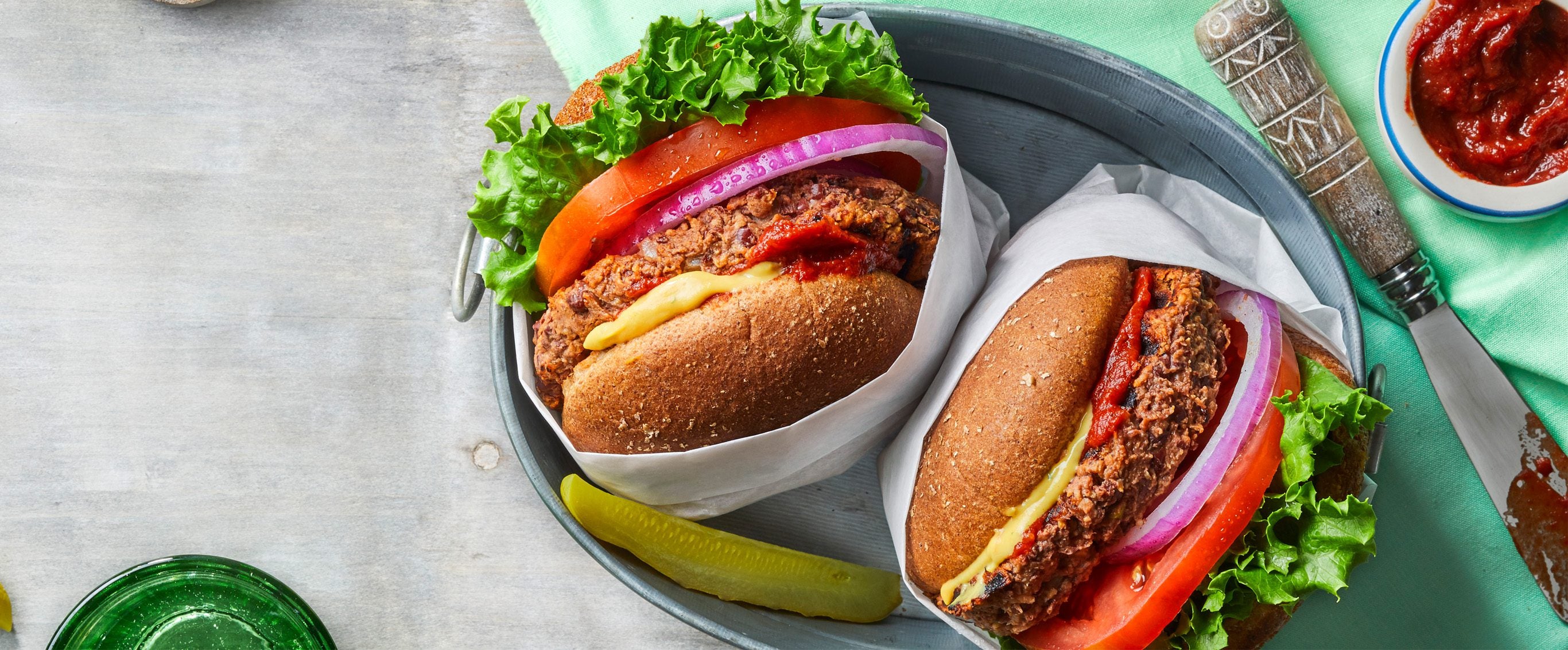 In a food processor combine the first five ingredients (through chili powder). Cover; pulse until chunky but not pureed. Add a small amount of reserved bean liquid if mixture seems dry or isn't sticking together. Mixture should be moist but not wet. Season with salt and pepper.

With wet hands, shape mixture into four 3½-inch patties. Chill at least 20 minutes.

In a large nonstick skillet cook burgers over medium-high heat 8 to 10 minutes or until burgers are lightly browned and cooked through, turning once.

Serve burgers on hamburger buns with lettuce, tomato and onion slices, and desired condiments.
PATTIES
2 cups no-salt-added canned black beans, drained and liquid reserved

1 medium onion, quartered

½ cup quick-cooking rolled oats

1 Tbsp. lime juice

2 tsp. chili powder

Sea salt and freshly ground black pepper, to taste
TOPPINGS
4 100% whole wheat hamburger buns, split and toasted

4 leaves leaf lettuce

1 tomato, sliced

2 red onion slices, separated

Condiments of your choosing (see headnote)